In-home caregivers assist patients who want to live in their own home and yet require help with daily living. This group includes the elderly, disabled or chronically ill. A high school diploma isn't required; in-home caregivers are often trained on the job by nurses, more experienced caregivers or supervisors. However, those caregivers working for home health agencies do require formal training and must be certified by the state.
Salaries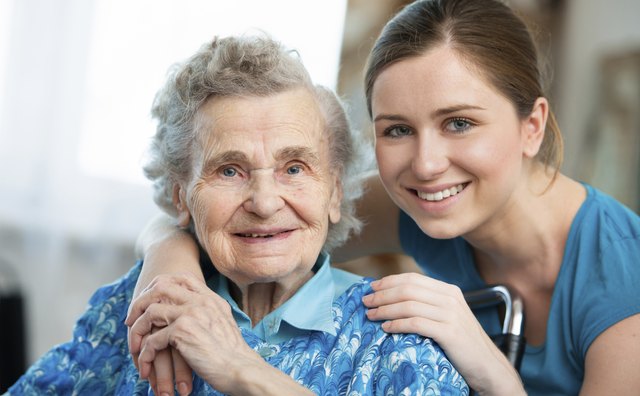 The median salary for in-home caregivers is $9.85 per hour, or $20,480 per year as of May 2009, according to the Bureau of Labor Statistics, or BLS. The bottom 10 percent earns $7.67 or $15,950, and the top 10 percent makes $14.13 or $29,390.
Industries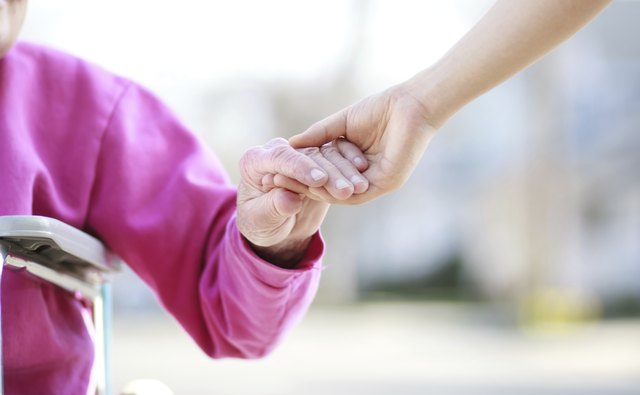 In-home caregivers can be hired by any industry, perhaps to work with dependents of their employees as a benefit for important clients, or to continue treatment begun in a medical institution. Such cases govern industries that pay the most for the profession, which are investment pools and funds, with pay at $16.83 or $35,010; psychiatric and substance abuse hospitals, at $16.06 or $33,400; and management, scientific and technical consulting services, at a compensation of $13.14 or $27,340. However, these industries differ from those providing the most job opportunities, which are home health-care services, with pay at $10.10 or $21,010; residential mental-health facilities, at $10.54 or $21,920; and community health care for the elderly, at $9.99 or $20,770.
States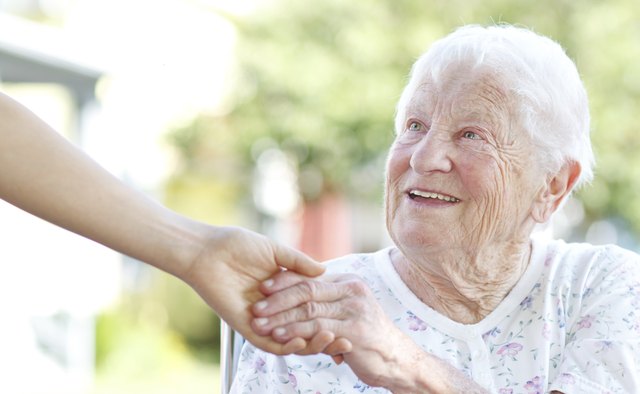 The states in which the best-paying jobs are located are Connecticut, with salaries at $13.95 or $29,020; Alaska, at $13.25 or $27,550; and Rhode Island, at $12.53 or $26,070. However, the states having the highest concentration of in-home caregivers are North Carolina, with salaries at $9.71 or $20,200; New York, at $11.30 or $23,500; and Minnesota, at $11.22 or $23,340.
Cities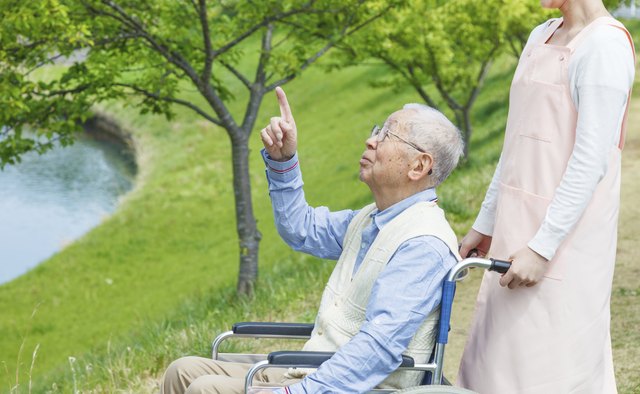 The highest-paying employers are located in Vineland, New Jersey, with pay at $19.19 or $39,910; Danbury, Connecticut, at $15.46 or $32,150; and Hartford, Connecticut, at $14.99 or $31,180. These cities differ from the ones with the most in-home caregiver jobs per capita, which are Goldsboro, North Carolina, with compensation at $9.15 or $19,020; Brownsville, Texas, at $7.66 or $15,930; and Fayetteville, North Carolina, at $9.67 or $20,110.
Projections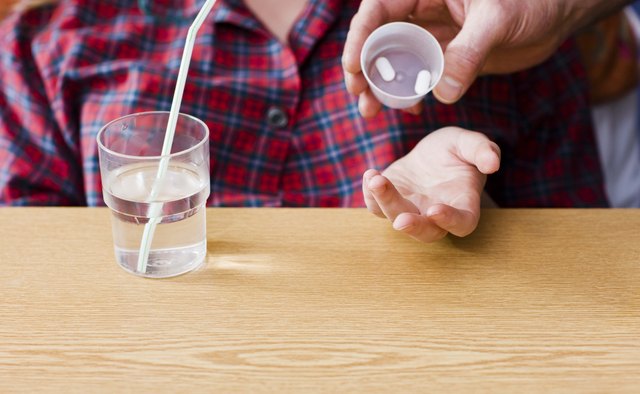 The BLS predicts jobs for in-home caregivers will grow by 50 percent from 2008 and 2018, which is much faster than average. This should also produce much faster-than-average increases in salary. This increase comes from a growth in the elderly population, whose health problems make them rely on home care. Because care in hospitals and nursing homes can be expensive, people often prefer to stay at home. They can then have their daily needs taken care of by a more cost-effective caregiver. The low pay and emotional demands of the profession give this position a high turnover rate, making it easy for new workers to enter this job market.
2016 Salary Information for Home Health Aides
Home health aides earned a median annual salary of $22,600 in 2016, according to the U.S. Bureau of Labor Statistics. On the low end, home health aides earned a 25th percentile salary of $19,890, meaning 75 percent earned more than this amount. The 75th percentile salary is $25,760, meaning 25 percent earn more. In 2016, 911,500 people were employed in the U.S. as home health aides.