How to Find Your Entrance on Duty Date
by Laura Werner; Updated September 26, 2017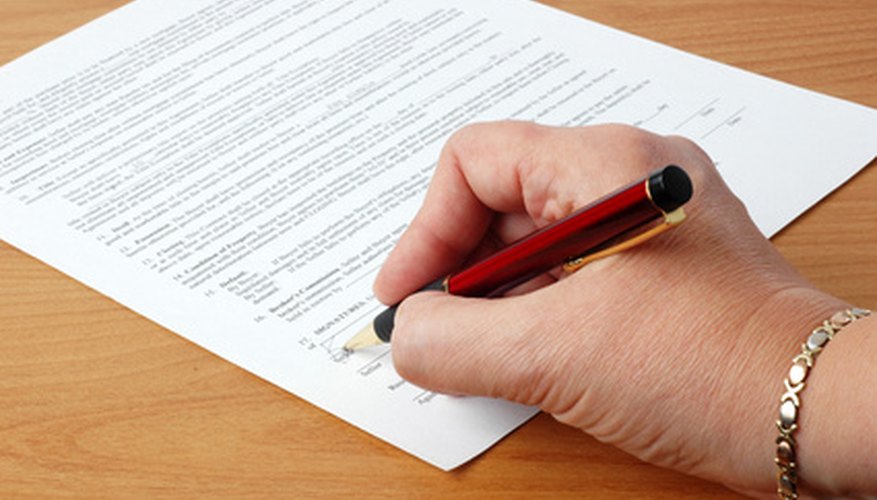 For United States government employees, the Entrance on Duty Date, otherwise known as your EOD, is utilized to calculate your benefits including vacation time, sick leave and pensions. EOD is the date you began working with your agency. Your Human Resource Officer would know this information, but it may take time to look it up and get back to you. Finding it yourself is not so hard and will save you time. Since organizations may differ, here are three places you can look to find your EOD.
Employment Paper Work
Step 1
Locate the contract you signed when you first began working with the agency.
Step 2
Identify the date or a range of dates of when you believe you first began work.
Step 3
Once you have the contract, look for an Entrance on Duty or EOD line. You will be looking for a date in either of the following formats: MM-DD-YYY; Month Day, Year; or Day Month, Year.
Past Received Emails
Step 1
Determine the name of a human resource officer as well as the date that you first began working there.
Step 2
Open your email account you utilize most for work.
Step 3
Click the cursor on the name link near the top of the list of emails. This will change the email list to show all of the emails from that person all together.
Step 4
Scan the list of emails from your human resource person; check for any emails sent near the date that you began working.
Step 5
Check the subject lines and view any emails that you feel may include official hiring information related to you EOD.
Human Resource Department
Step 1
Identify your contact in Human Resources Department within your agency.
Step 2
Locate a copy of your employment contract.
Step 3
Identify a date or a range of dates that you started formally working for the agency.
Step 4
Bring both the contract and the date(s) to your contact in Human Resources and request assistance in identifying your Entrance on Duty Date. You could also email this person, although there may be quicker results with face-to-face contact.
Tips
Every organization is different. You can also ask your colleagues for their advise, as chances are, they have been through the same situation.
Warnings
Your exact Entrance on Duty Date is an important date to remember. You should never make up a date. This could result in being over or underpaid on benefits or more or fewer vacation or sick days.
Photo Credits
signing a contract image by William Berry from Fotolia.com