How to Become a House Cleaner
by Helen Jain; Updated September 26, 2017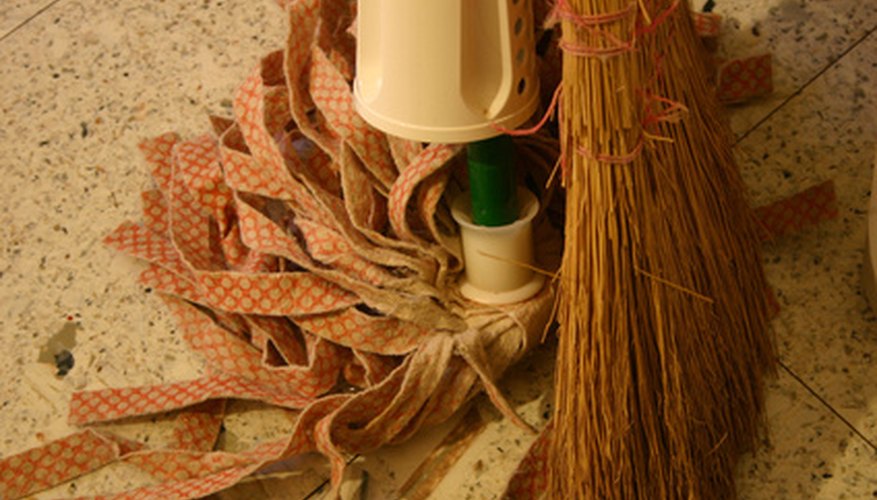 Cleaning is an important part of life. Whether a child is learning to clean his room or a family is working on cleaning the house, cleaning is a skill that is typically required. Unfortunately, there are times when life is busy, and cleaning the house is not an option. House cleaners are professionals that homeowners turn to for cleaning needs when they do not have time to do the cleaning on their own. A house cleaner, often referred to as a maid, will clean up the house for the homeowner for a specific fee.
Items you will need
Cleaners
Cleaning cloths
Broom
Vacuum
Carpet cleaner
Mop
Step 1
Learn the tricks of cleaning efficiently. This requires having the appropriate tools to clean any house, such as high-quality cleaning cloths and good cleaners. Avoid harsh chemicals that can cause allergic reactions in some clients and use milder cleaners whenever possible.
Step 2
Determine which cleaning businesses are available in the area. Though it is possible to start a new house-cleaning business, getting started in an existing business not only gives you experience in house cleaning, but it also allows you to learn techniques for cleaning that are required by the state. Each state has its own requirements for waste disposal, chemical usage and other similar elements.
Step 3
Start a new business. If there are no house-cleaning services available in the area or if you wish to start your own business, starting a house-cleaning business can become very profitable. Write out a business plan that includes estimated costs and profits for the next five years, starting workers and information about the company. Obtain financing through loans or grants to get started and purchase the necessary start-up equipment. Check on the state requirements for chemical use and waste disposal. All businesses will need to file the appropriate business licensure paperwork and tax paperwork through the state. Each state varies on its tax and licensure requirements.
Step 4
Market the cleaning business. All house cleaners and cleaning businesses need to advertise. You can place advertisements on local TV channels, in newspapers or in mailed newsletters.