How to Start a Business in Before & After School Care
by EthanP; Updated September 26, 2017
Effective education occurs both inside and outside the classroom. If you have a background in education or child care, consider starting a business to address the growing need for extended school day programs. Parents appreciate how these programs work with their job schedules. Students develop social and academic skills in a less stringent atmosphere. Schools often cooperate with these businesses to share facility costs and ensure safety for students who might otherwise be latchkey children.
Items you will need
Designated space
Curriculum
Contract with school
Business plan
Business license
Employee background checks
Liability insurance
Annual food and fire code inspections
First Aid/CPR certification
Tax/501C3 designation
The Business of Before and After School Programs
Step 1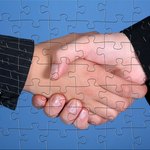 Locate an existing school, child care facility or church that needs your services. Your business endeavor serves a niche that can help these organizations meet parents' needs. Research past requests or location failures to increase your chances for success. Once you have secured an interested partner, develop a one-page business plan summary and ask the principal, director or pastor for feedback. With permission, visit similar programs, such as those offered by the YMCA, to evaluate program structure.
Step 2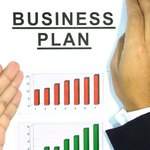 Create a basic business plan for your program. Focus on schedules, fees and direct services while presenting your educational experience and credentials. When you are responsible for children, stress safety and dependability for parents and schools to establish trust in your business. Limit marketing because you have a daily, interested parental target audience. Upon start up, serve a conservative number of students with a systematic growth plan. Hire a site manager as a full-time employee with benefits. In return, the site manager should explain her commitment to ensuring program stability. Schools and parents understand that part-time aides change, but constant turnover erodes program credibility.
Step 3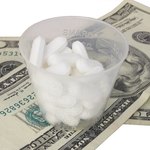 Secure additional funding through government grants or business loans. Websites such as afterschool.gov maintain current lists of funding sources. Treat your program as a business, not as a school activity. Program fees will provide cash flow, but to flourish, you will need additional capital. Develop one or two manageable, creative fundraisers that do not overwhelm parents or infringe on your partner's established plans.
Step 4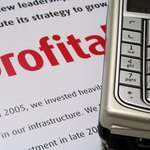 Know what services you can deliver while making an acceptable profit. Factor in the cost of business insurance, training, benefits, accounting and regulation fees such as inspections. Research comparable programs for fees and services. Create a firm but fair collection policy and stick to the rules. Clearly spell out consequences for slow payments, insufficient funds and student misbehavior possibly resulting in program expulsion.
Step 5
Create flexible curriculum that enhances homework and coincides with school objectives. Initiate a daily, vibrant afternoon activity that allows students to release energy and tension from the school day. Assist with homework, but avoid having your program become a paid study hall. Serve a nutritious, cost-effective snack in the morning and afternoon. Cooperate with site cafeteria personnel to ensure all food preparation and cleaning procedures are followed. Provide simple weekly updates or reminders for parents.
Tips
Insure your business separately from your personal insurance to reduce personal liability. Hire a responsible, licensed accountant who can also prepare taxes unless you have an accounting background. Charge more initially instead of raising your fees two or three times in the first year to offset inefficient budgeting.
Warnings
Keep the employee-to-student ratio well above the minimum to avoid signaling greed and student neglect. Perform background checks on all employees.
Resources