How to Bid for Painting Jobs
by Julie Hampton; Updated September 26, 2017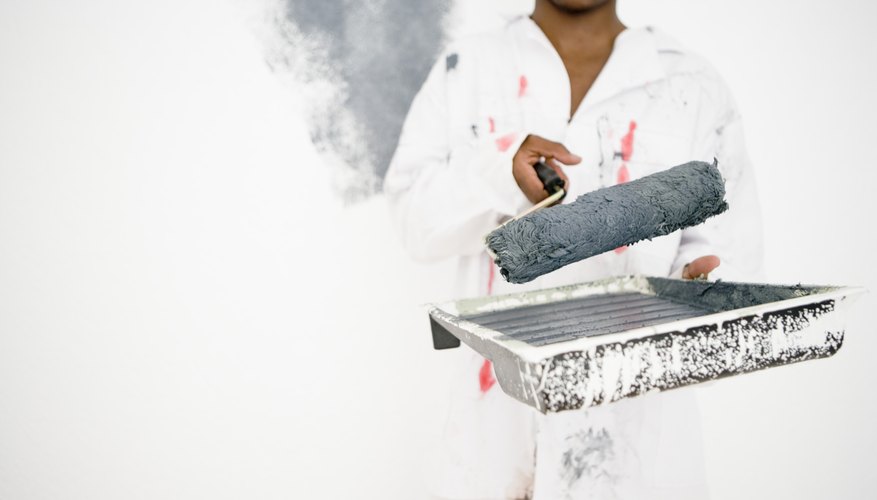 Properly understand how to consult with clients and bid on painting jobs to turn estimates into working jobs. From the initial phone call to an onsite interview, you should impress clients with your professional demeanor and painting portfolio. Don't forget to always follow up on any bids or estimates given until the client gives a definite yes or no answer.
Step 1
Conduct a telephone conversation with the potential client. Ask the client if he has have a few minutes to talk to discuss the project. Ask specific questions, such as "What would you consider the paint project a success?" and "What problem are you trying to solve with the paint project?" or "What are you looking for when hiring a painter?" Determine if the potential client has ever received a professional estimate from a painter before. Set a time for an onsite interview. Do not give an estimate over the phone, and only give a ballpark figure if the potential client insists.
Step 2
Visit with the potential client at the project site. Discuss what the client visualizes as a potential successful paint project. Discuss all areas to be painted and take well written notes including color changes, texture of wall as well as wall height. Measure all wall areas to determine square footage. Do not give a estimate on the spot but tell the client you will email or mail an estimate within 48 hours.
Step 3
Write up an estimate for the client. Consider the square footage of the wall to be painted as well the number of days it will take to complete the job--do not use a set formula to calculate the paint job. Discuss the problems the client indicated and how your paint company will solve them—write the information directly on the paint bid. Add information on how your paint company will match their wants and needs. Include detailed information, such as pricing and paint. Have different pricing options available, even if not requested.
Step 4
Deliver the paint bid as agreed upon in a timely manner. Call the client within 48 hours of sending the bid to confirm the bid was received, and ask if there are any questions. Inquire if the client would like to move forward with the project. Ask when the client plans to make a decision on the project if she is not ready to accept the bid. Do not change information or agree to a lower price than the agreed-upon price.
Resources
Photo Credits
Jupiterimages/Comstock/Getty Images