How to Throw a Successful Rent Party
by Contributor; Updated September 26, 2017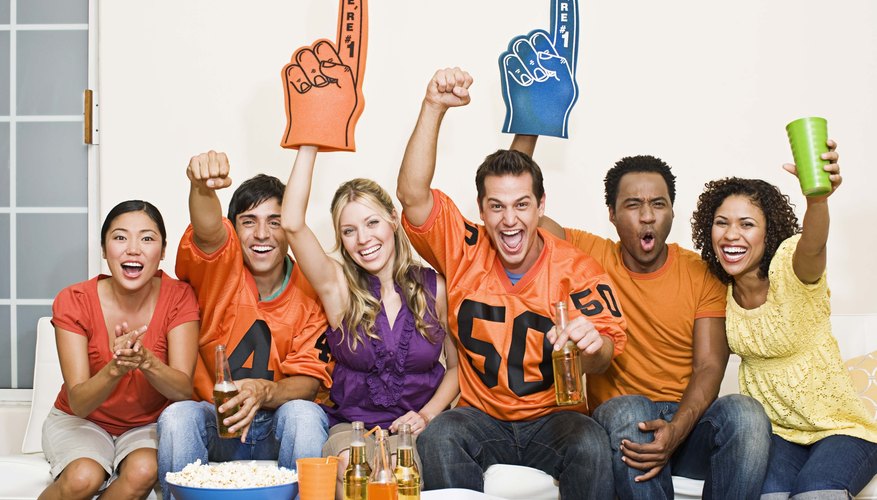 Rent parties used to be a mainstay of urban American life. During the 1930s, 40s and 50s, Americans threw them as a way to help pay bills. It was a way to concentrate help from the neighborhood on the families that needed it the most, without burdening any one person with a big tab. In these tough economic times, there is no reason not to bring back such an easy way to make a dollar. Throwing a rent party can provide financial relief for you, and a great time for those around you.
Step 1
Plan your party. Rent parties are intended to raise money to pay bills. But party-goers want to get something out of paying for a house party. In the old days, the party-thrower offered a plate of home-cooked food for their guests. Decide on an economical meal that your guests will want to pay for. Maybe fried chicken and macaroni and cheese, or something else. Part of their entrance fee should also pay for alcohol. After you calculate about how much a guest will cost you in food and beverages, you have a good idea of what to charge them at the door.
Make sure you have your music together. You could just turn on your stereo and hook your iPod to it. Or you could hire a D.J., or maybe get a friend to D.J. the party for free. Whatever you do, make sure you incorporated the costs in the entrance fee. Or, if you or some of your neighbors can play their own instruments, use the party as a way to display some homegrown music.
Step 2
You can't have a party if no one knows about it. So get the word out to family and friends. If they know it's for a good cause, they will be more likely to come and help you out.
Make sure to have some control over the guest list. You don't want uninvited trouble-makers to your home.
Step 3
Since you are inviting close family and friends you want to make extra sure that everyone is safe. Monitor everyone's drinking, make sure there is no underage drinking, and break up any potential confrontations.
If your guests have a safe, fun night, they'll be back again to help pay your next month's rent.
Photo Credits
Jupiterimages/Brand X Pictures/Getty Images