How to Make BIG Money on Half.com
by braniac; Updated September 26, 2017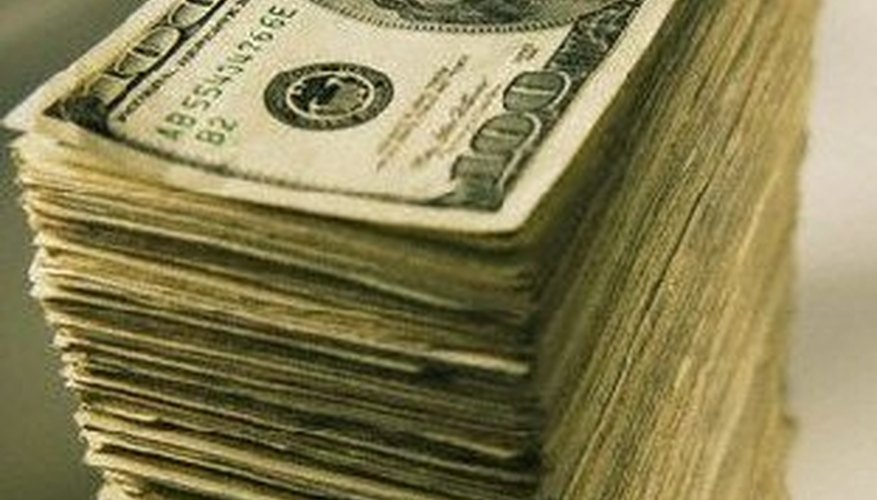 Read on for the little known tips and tricks used by the most successful Half.com sellers and learn how to begin making BIG money through the website. This article assumes that the reader is already familiar with how to sell on Half.com.
Items you will need
Computer
Internet connection
1-2 hours a day
Storage space
Step 1
MAINTAIN A LARGE AMOUNT OF INVENTORY
This is probably the most important tip in becoming a big time seller on Half.com. You will probably be operating on a rather small profit margin (the amount your items sell for is only slightly more than the amount you paid for them). Thus, you must sell a very large amount of items each month to generate substantial income and you MUST have a large amount of inventory in order to do this.
The most successful sellers continuously maintain at least 100,000 items in their inventory, maximizing their chances for high monthly sales. You should begin with a much smaller number of items, such as 1,000, and work your way up.
Step 2
ONLY LIST ITEMS THAT ARE IN DEMAND
Avoid the temptation to list shelves full of books that are outdated or not in demand. Use Amazon.com's sales rankings, provided for each item sold on Amazon's website, as an easy, free way to tell how quickly an item will sell. For example, a sales rank of 100,000 or less for a book means that it will sell within a week or two. A book ranked over 1,000,000 generally takes several months to sell. A book ranked less than 10,000 will sell within a day or two.
The meaning of Amazon's sales rankings differs with each type of item you are researching (a sales rank of 10,000 doesn't mean the same thing for DVDs as it does for books). Knowing the meaning of Amazon sales rankings for all types of items (DVDs, CDs, etc) comes with experience.
Step 3
KNOW THE VALUE OF YOUR FEEDBACK RATING
Buyers trust sellers with high feedback ratings. Keep your ratings up by providing your customers with a quality buying experience. Ship quickly, respond to their questions, and be honest in your item descriptions.
Buyers also trust sellers with a large amount of feedback ratings. The most successful Half.com sellers have thousands of feedback ratings. You can only gain similar numbers over time. To increase the chances your buyers rate you, provide them with a feedback rating for their purchase.
Step 4
FIND RELIABLE INVENTORY SOURCES
Finding reliable sources for your items ensures that you maintain a large amount of inventory. Acquiring such sources is tough to do but extremely valuable. Look for sources through Ebay, Craigslist, Library book sales, storage facilities auctions, garage sales, or even relatives looking to clean out their basements.
Step 5
Keep your items' prices competitive. If several sellers list the same item, buyers will generally purchase the cheapest one available. However, the newer your item, the more justified you are in listing it higher than the minimum and the more likely buyers will pay for the higher quality. Knowing how to price items well comes with experience. Update your prices often to respond to pricing changes.
Step 6
Becoming a big time seller on Half.com takes a lot of work and perseverance. Expect to spend 1-2 hours a day building your business. Check your profile often so you can respond quickly to orders or buyer questions. Constantly be on the lookout for items to add to your inventory.
Tips
Ensure you have adequate storage space and time to fill orders as you grow your inventory.
Warnings
Beware of bootleg copies of items sold in bulk on Ebay. Check the seller's ratings and previous items sold to ensure that he or she is legitimate. Avoid buying damaged or antique items. Antique books can not be sold on Half.com because they have no ISBNs.
Resources