How to Check if a Printer Has Run out of Ink
by Contributor; Updated September 26, 2017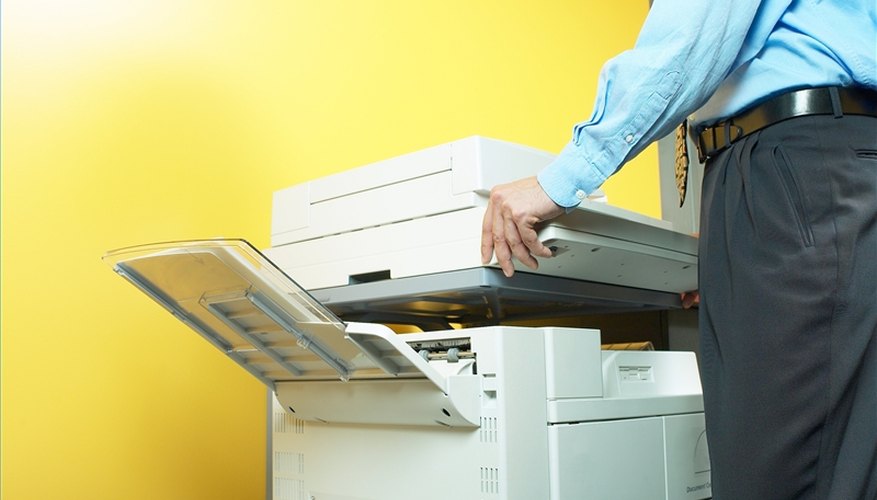 How to Check if a Printer Has Run out of Ink. When your printer is not running correctly, the issue can be as simple as the printer may have run out of ink. It is also possible that your printer is only out of one color ink. Your printer may still print but the colors will not be correct. Check to see if you have run out of ink by choosing the method that works with your printer.
Step 1
Turn on your printer. Attempt to print. Your printer may respond with a message that one or more of your ink cartridges is low on ink. Although you do not have to change it yet, now is the time to get the replacement. The printer should tell you which ink cartridge is low.
Step 2
Check the printed page if your printer prints. Look at the black and the various colors. If the black is faint or the colors look washed out or faded, you may be running out of that color ink. Replace that cartridge or print a test page to troubleshoot.
Step 3
Print a test page on your printer--click on "Start" and then on "printers and faxes." Look for your printer icon and right click on it to get a drop down menu.
Step 4
Click on "Properties." For most printers this will bring up the general page of properties. "Print a test page" button is right on this page (scroll through the tabs for "print a test page" if it is not on the general page of properties). Click on "print a test page" and your printer will print that right away.
Step 5
Look at the new pop up box. It will say, "If your printer printed your test page click ok if not click troubleshoot". If the test page is not accurate then click "troubleshoot."
Step 6
Answer the questions that come up according to what is wrong with your printer test page. Check whatever box describes the page and perform the provided trouble shoot tip. Alternatively, if the printer did print the test page and all is well click "ok."