What Is a Lever Bypass Meter Socket?
by Jack Brewer; Updated September 26, 2017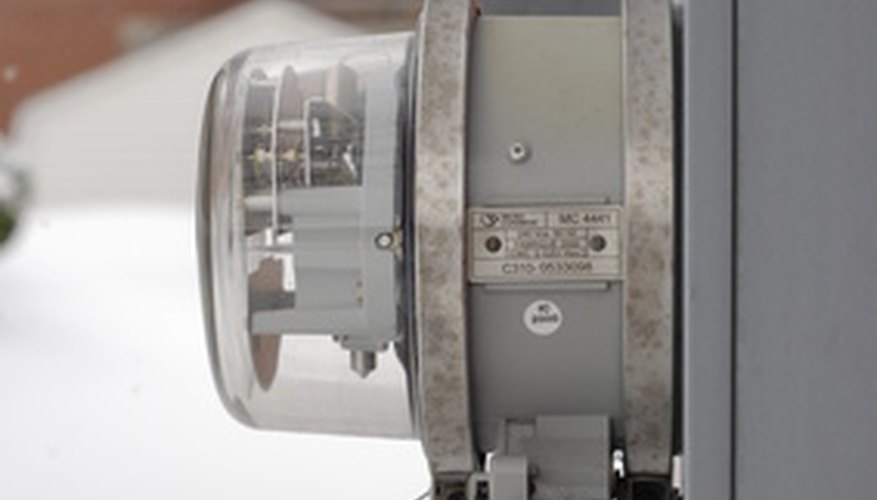 A lever bypass meter socket increases the efficiency of an electrical meter through its improved construction and functionality. A bypass option enables changing and testing of the meter without service interruption, allowing electrical current to continue to flow smoothly.
History
A clamp jaw, lever bypass meter socket relates to a watt-hour meter socket and consists of jaws and insulation that make the socket more durable and functional than its predecessors. It was invented by Walter Jeffcoat and patented on behalf of the Thomas and Betts Corporation in 1996. Former sockets consisted of more resistance, resulting in more frequent failure.
Improvements
Electricity runs more uniformly when conducted through the clamped jaws and insulated socket. Arcing is reduced and interruptions are minimized. Contact assemblies are more efficient, no longer requiring springs that may overheat and malfunction. Contact assemblies are now held more securely via the clamps.
Bypassing
The socket assembly has a bypass means made of cams and coupled to a rotatable shaft. The cams are mobile, allowing the current to be redirected through the meter, enabling work on the meter without disabling the current.
Photo Credits
electricity meter image by Charles Jacques from Fotolia.com