What Is a Fluke Meter?
by CodyS; Updated September 26, 2017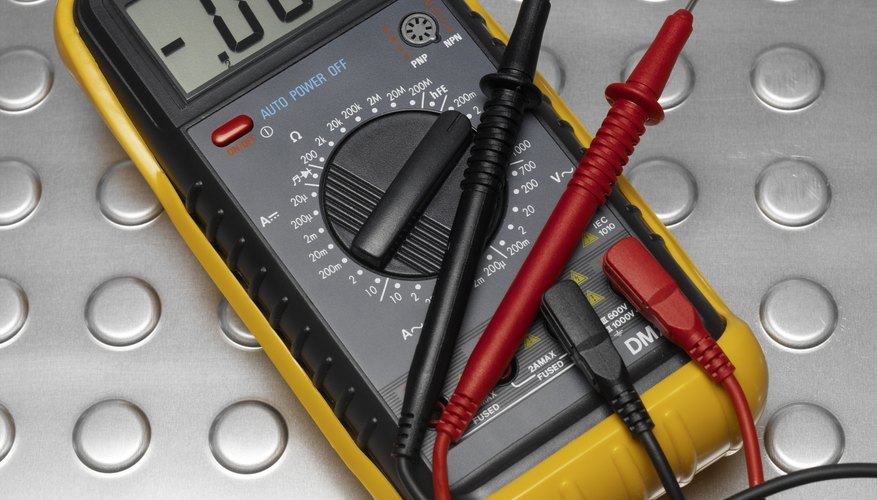 A Fluke meter is a term that describes an array of electronic testing devices manufactured by the Fluke Corporation.
About Fluke
Fluke manufactures products in the following market segments: industrial/electronic service installation and maintenance, electrical and temperature products, indoor air quality equipment, biomedical products and calibration equipment.
Differentiation
While many Fluke products feature measurement functions, a "Fluke meter" most likely refers to the company's clamp meters, distance meters and multimeters. Electrical engineering, electrical maintenance, surveying and construction widely use these devices.
Clamp Meter
Fluke manufactures several series of clamp meters. These devices resemble a hand clamp or pliers, and you can place them around electrical conductors in order to measure electrical current.
Distance Meter
Fluke also manufactures several models of laser distance meters. The engineering and construction fields use these devices, which use a laser beam to accurately measure distance.
Digital Multimeters
Fluke also manufactures numerous "multimeters," which are devices that perform multiple electrical measurements, such as on current, resistance and voltage. Fluke's multimeter product line ranges from general purpose to highly specialized.
References
Photo Credits
Polka Dot Images/Polka Dot/Getty Images