What Is a Floor Burnisher Used For?
by Megan Allyce Snider; Updated September 26, 2017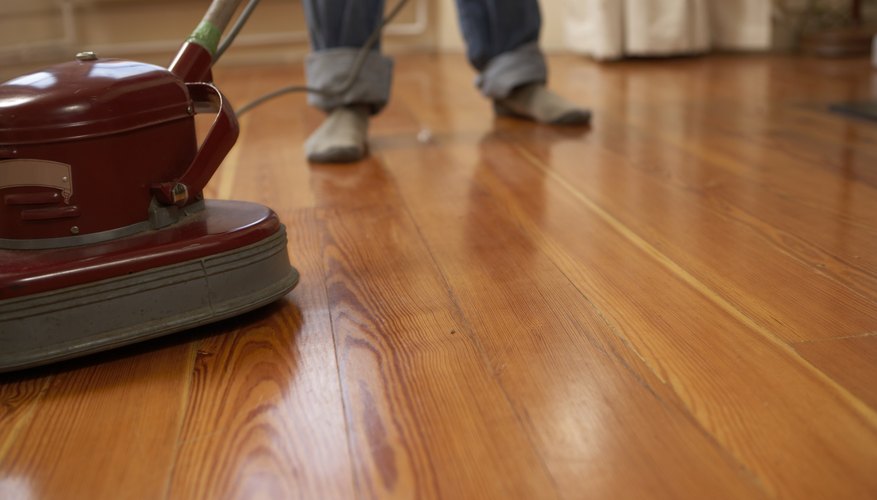 Floor burnishers are useful for professional cleaning jobs and businesses because they keep the floors spotless without making them slippery. Burnishers work quickly and produce a high-quality shine for floors.
Function
Floor burnishers are similar to floor buffers. They are a type of floor machine that polishes and cleans surfaces. They can be used to clean a floor safely, to cover large areas quickly and to produce a high shine.
High-Shine Finish
Burnishers operate at high speeds. This means that your floor will have a high-glossy shine. This kind of shine is sometimes referred to as the "wet look".
Area Coverage
Burnishers are able to cover large spans of area while cleaning compared to buffers. This makes burnishers useful for large surfaces in businesses or even supermarkets.
Floor Safety
Floor burnishers do not make your floor slippery. This means that there is less chance of injury or slipping to pedestrians.
Cost Control
Burnishers, because they operate at a higher speed than the slower buffers, provide a quick and economical way for a business to have a clean appearance. One burnisher can be used for several years, if kept in good condition, and can be used on a variety of floors.
Photo Credits
Ableimages/Photodisc/Getty Images